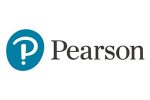 Accent Plus te brinda la preparación para obtener las siguientes certificaciones internacionales.

The International Certificate Young Learners (PTE Young Learners) is a fun English language assessment for students aged six to 13, delivered by Edexcel, the UK's largest examining body.
International Certificate Young Learners tests a young learner's ability to use structures and functions in realistic contexts and, later on in the series, tests their ability to use language to carry out specific communicative tasks, with an emphasis on real-life scenarios rather than on knowledge of specific language items and vocabulary.
International Certificate Young Learners assesses the four skills: listening, reading, speaking and writing, organised in two parts, the Spoken part and the Written part. Please note that both the Written and Spoken parts need to be attempted to achieve a passing grade.
Descripción de la prueba
La prueba Pearson Test of English General (PTEG) es creada por Edexcel, avalada por organismos certificadores europeos (OFQUAL, CCEA), aceptada por instituciones educativas en todo el mundo y entrega resultados de cuatro habilidades.
Es un examen internacional que mide el nivel real de dominio de inglés de un aprendiz de este idioma como lengua extranjera.
Fiel a su promesa a los estudiantes y a su espíritu de excelencia, PrepaTec ha adoptado un proceso de mejora continua que tiene como detonador la evaluación y certificación por parte de un tercero externo. Pearson Education Mexico es el aliado perfecto para ayudar a cumplir esta promesa.
PTE General está diseñado para recompensar los logros positivos en el aprendizaje del idioma inglés. El examen es una solución de evaluación ya que está destinado a estudiantes de inglés que hablan otros idiomas (ESOL).
| Examen | Niveles | Edades |
| --- | --- | --- |
| Firstwords | A1 | 7 - 8 |
| Springboard | A1+ | 8 - 9 |
| Quickmarch | A2 | 9 - 10 |
| Breakthrough | A2+ | 10 - 13 |
| PTE-G A1 | A1 | 14+ |
| PTE-G 1 - A2 | A2 | 14+ |
| PTE-G 2 - B1 | B1 | 16+ |
| PTE-G 3 - B2 | B2 | 16+ |
| PTE-G 4 - C1 | C1 | 17+ |
| PTE-G 5 - C2 | C2 | 17+ |
Depósito o Transferencia Bancaria
Realiza el pago en la cuenta de Accent Plus S.A:
A nombre de: Accent Plus Academy Ecuador SA
Cuenta Corriente Produbanco: 02005228804
Ruc: 1792742110001
Al finalizar el pago registrarse en el siguiente link
Tarjeta de Crédito
Realiza el pago a través de la página WEB
Al finalizar el pago registrarse en el siguiente link